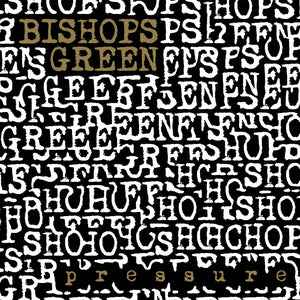 BISHOPS GREEN was formed in Spring of 2011. Bishops Green's music is raw and energetic, with a style firmly embedded in the historic roots of Streetpunk and Oi!. The five long-time friends have been playing in bands together since the '90s, and this history combined with the group's diverse influences, enables the creation of a catchy sing-along sound that will make sure any audience member feels like they are part of the show!
Energetic and charismatic front-man Greg Huff is known to many fans of streetpunk and Oi!, as he has been the heart-beat of numerous bands since the late 80's, including GLORY STOMPERS, SUBWAY THUGS, THE LANCASTERS and most recently ALTERNATE ACTION.
Their melodic style of old-school punk draw creative influences from European groups like BLITZ, THE CLASH, STIFF LITTLE FINGERS, COCK SPARRER, THE PARTISANS and LEATHERFACE; to hardcore acts from the U.S. like THE AUTHORITIES, NAKED RAYGUN, and MINOR THREAT.
Following a very impressive and critically acclaimed debut 12" MLP in 2013, this full-length album picks up right where that left off. At the core, the songs on "Pressure" are similar, but with a noticeable growth and maturation to them. The lyrics continue to be bold and ask questions of our society, while extolling the traditions and pride of punk rock culture and accountability to each other through unity.
TRACK LISTING:
SIDE ONE:
01. Another Door
02. Gross And Net (album version)
03. Rat Race
04. Night Terror (album version)
05. Pressure
SIDE TWO:
06. Vacant State
07. Tomorrow
08. Silence
09. Vengeance
10. Hell In A Handbag (feat. Lars Frederiksen)