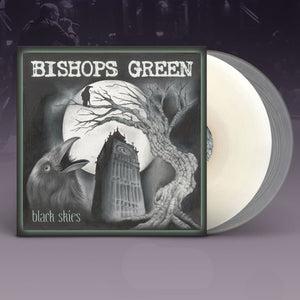 Track Listing:  
1. Last Minute Warning
2. Empty Streets
3. What For
4. Ravens Cry
5. Your Paradox
6. No Tomorrow
7. Another Morning
Credits:
Mixed by Jason Solyom at J'SET N'SOUND PRODUCTION INC.
Produced by Bishops Green
Mastered at Mammoth Sound
Bishops Green is:
Vocals - Greg Huff
Guitar – Rob Schwitzer
Bass & Backups Vocals – Troy Zak
Drums & Backup Vocals - Orville Lancaster
Photos:
Back cover images by Arturs Feists Photography
Graphics and Layout:
Front Cover Artwork by Jason Stedman and Flea's Custom Style.
Design and Layout by Minimus.
Graphic Design by Charles Techoueyres.
All Music and Lyrics written by Bishops Green (SOCAN/BMI)